Dovetail Inventory is an ad-serving platform that seamlessly stitches creative ad content into podcasts, allowing you to dynamically insert promos, cross promotions, house or paid ads, and sonic IDs into your podcast audio!

This process is dynamic and offers producers the option to continuously update messages on their entire catalog.
Dovetail Inventory also offers complete control of ad campaigns, with standard controls like scheduling, prioritizing, and capping; along with more sophisticated forms of targeting:
Assign ads to specific episodes by keyword, by show, or even to an entire network

Assign ads based on the age of episodes (only on the latest or back catalog episodes)

Find your audience by general location, listening app, or platform while respecting their privacy.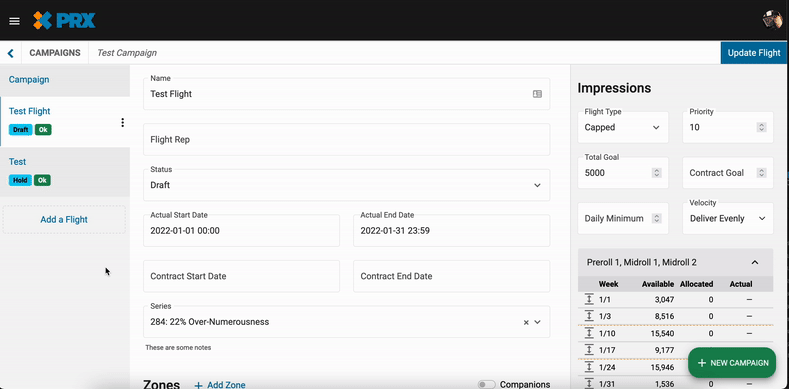 How it works
Dovetail Inventory pulls podcast audio from Publish and stitches it together with creatives from the ad server

Inserts ads in spaces designated by the producer (based on segmented audio files, not timestamps)
Delivers seamless audio file to listene
Dovetail Inventory has been used successfully for some of the biggest shows in podcasting, including TED Talks Daily, The Moth, and Latino USA. It uses cutting-edge technology to handle spikes in demand and constantly changing ads and episodes, all served in moments to listeners around the world on every audio platform.