Dovetail stitches ad files in between your episode segments, so each episode will need to be segmented consistently. A show structure designates the number and sequence of segments in each week's episode, so that Dovetail knows where it can place ads.
Producers can determine which show structure(s) are right for their show. However, If you're using multiple show structures, we ask that a main show structure be designated. Constantly changing show structures from week to week can potentially affect your ad revenue.
Here are some of the more common show structures: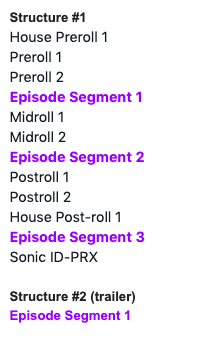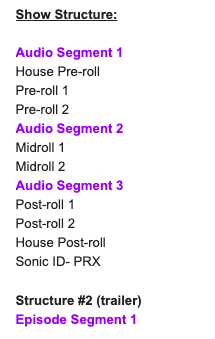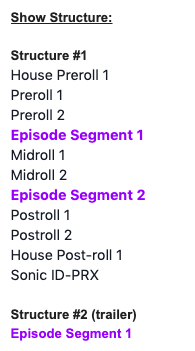 As you can see, podcasts can have multiple show structures. Most shows have an additional show structure for a one-segment trailer that won't have ads on it. Producers can choose to have a video template as well.