Access to your podcast content in Dovetail is controlled by Group Accounts. Group accounts are a collection of individual PRX accounts that require similar access to a podcast's content across Dovetail. This access can be tailored to an individual users' role within the organization.
Creating and maintaining group accounts for your shows is one of the most essential aspects of Dovetail, so let's dig in!
Log in to ID and navigate to the Accounts panel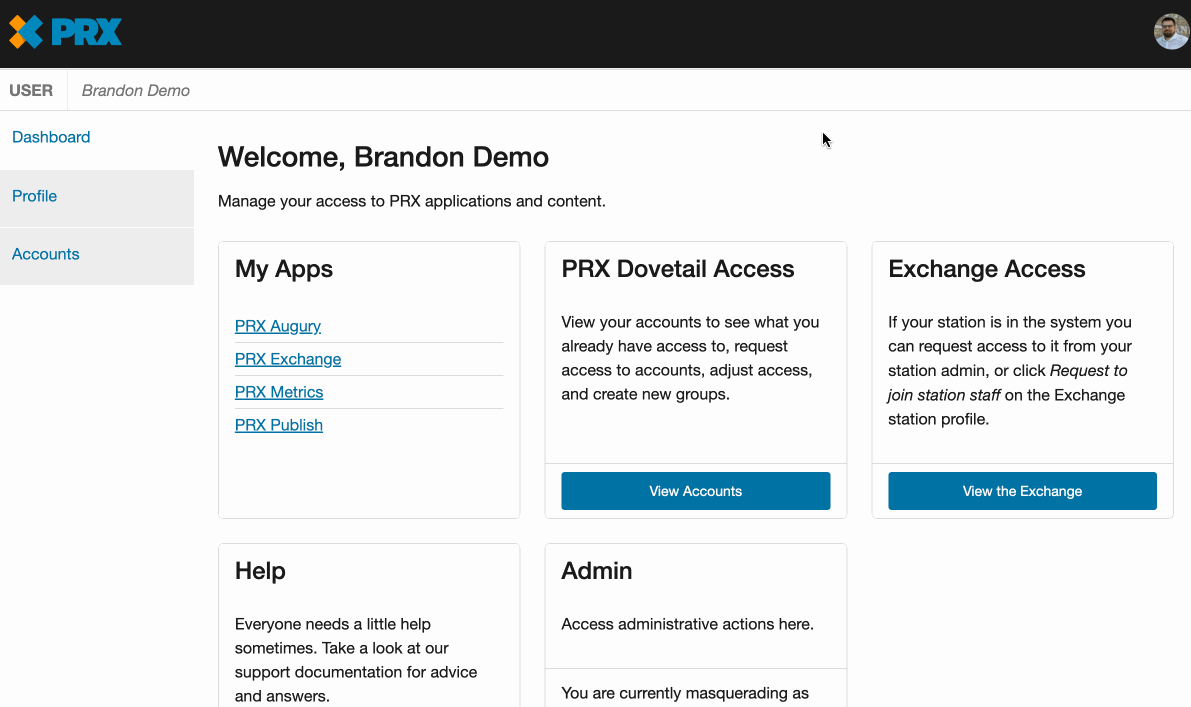 Select
New Group Account
button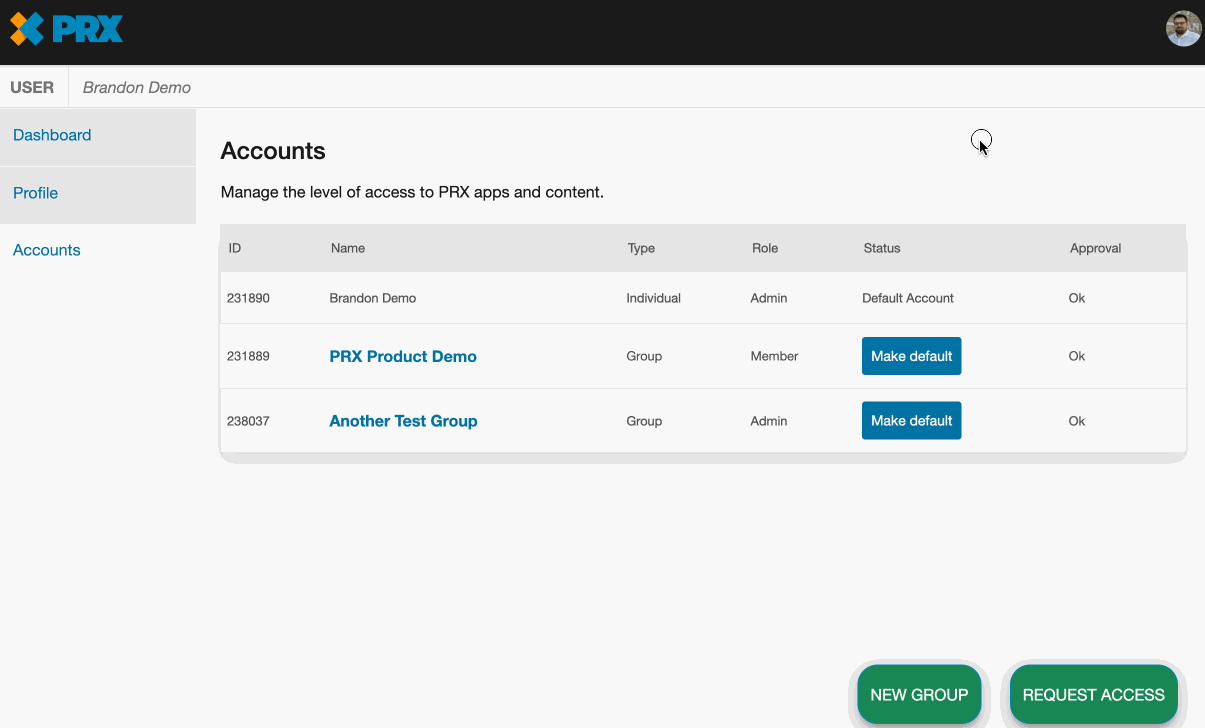 Fill in group information
Name (Name of your show)

Custom URL path

Description

Short Name

Profile Picture

Address & Billing information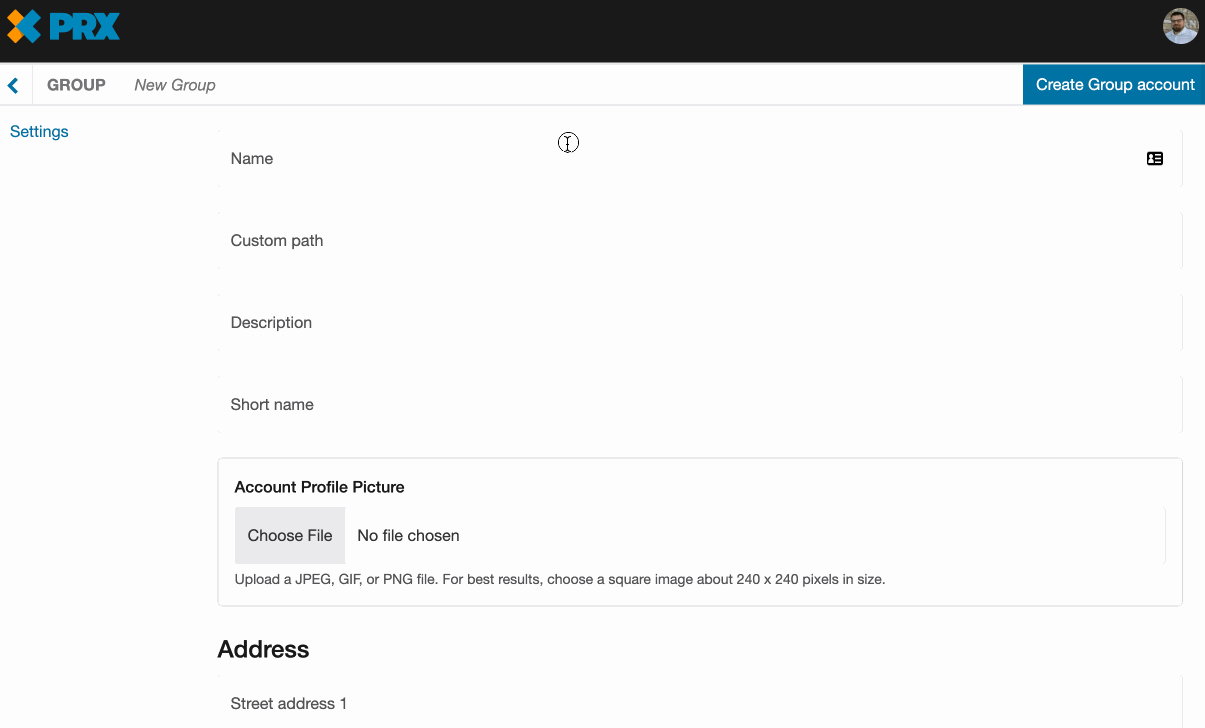 Select

Congrats on setting up your first group account! You're now this group accounts' administrator - so you'll be responsible for adding, approving, and removing other members - along with assigning member roles.