Signing up for an account on PRX Dovetail is super quick and easy! All you need to do is head to ID.PRX.ORG, and click Create an Account. From there, add your information, confirm your email address and that's it!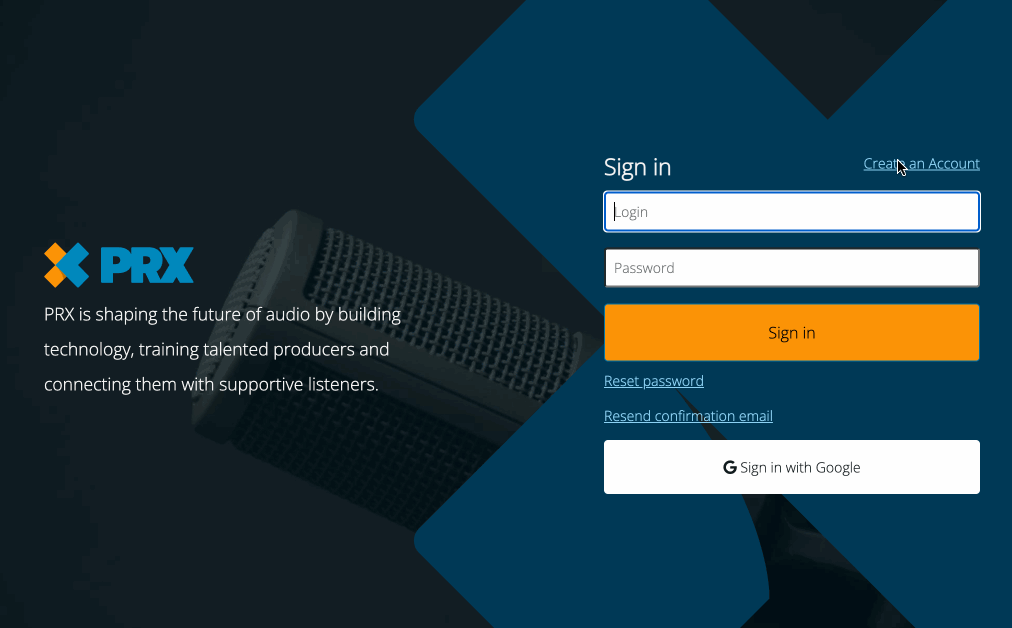 After you've set up your account, you can create a group, add and approve memberships, remove memberships, or request access to your group account.
Please note that only producers with approved podcasts on Dovetail will be able to access the platform. If you're interested in podcast distribution via Dovetail, please email dovetail@prx.org.