When bulk unpublishing from a series using automated delivery on the PRX Exchange, go to My PRX, and select the account your series is under- Station or Producer, then, click on Manage Series:

Next, choose the series you want to unpublish episodes from by clicking Manage Pieces: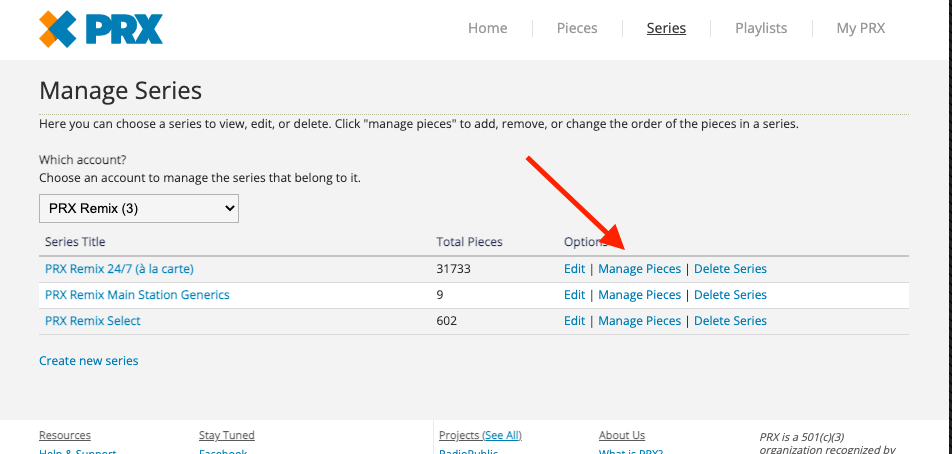 Then click manage the episodes in this series.

Check the box next to Title, this will highlight all the episodes on the page to allow you to mass unpublish the episodes listed on this page. You'll need to follow the steps outlined here on page 2, page 3, etc... of your episodes listed.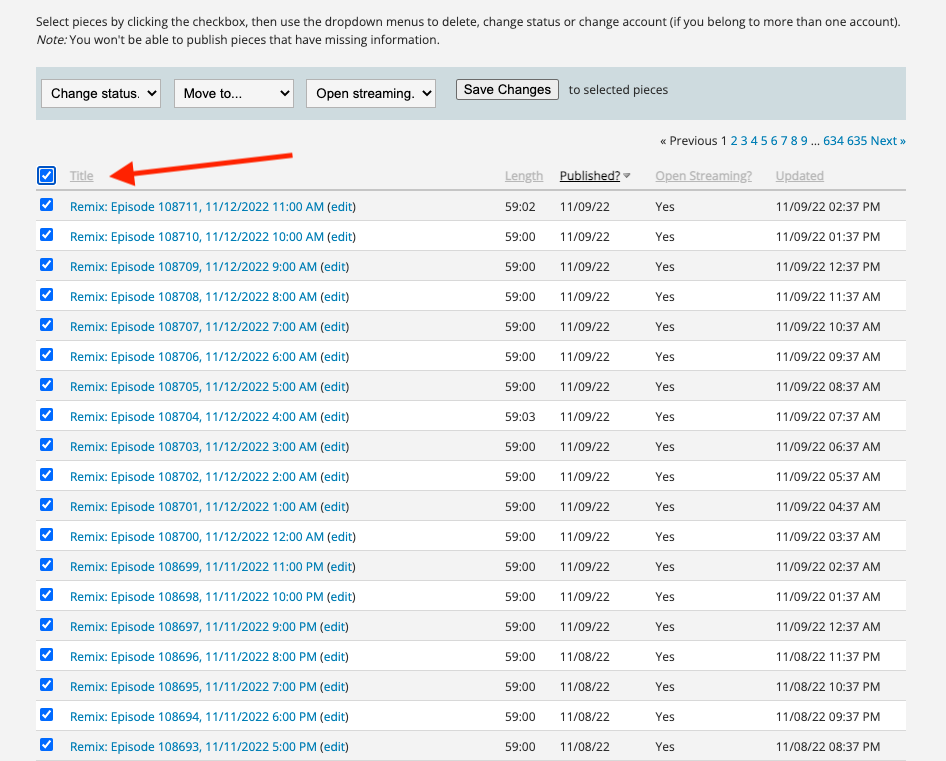 Click on the Change Status dropdown and select unpublish, and then click Save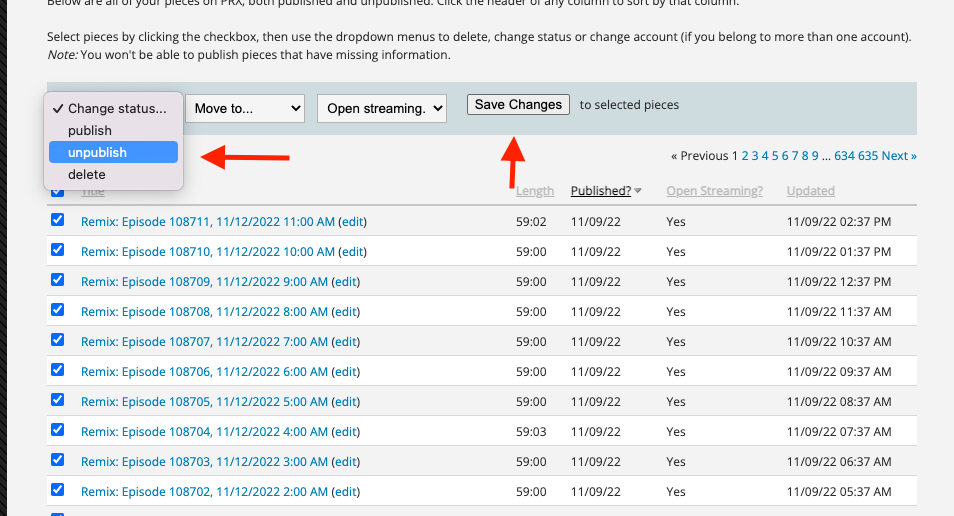 Once you've unpublished the episodes, let us know at help@prx.org .
Please don't delete the series once you've unpublish the episodes. Unpublishing vs. deleting will allow you to recover audio if you need to- a very common need, and we don't want you to have problems with missing audio. Once a file is deleted, it is unrecoverable.
If your series is auto-delivered, our tech team needs to disable auto-delivery before a series can be unpublished.